Sustainable Building Material
As the UK building industry slowly moves towards net zero our M&E design consultant Matthew explores how we can start creating sustainable buildings from the ground up to reduce embodied carbon and minimise our impact on the planet…..
In 2022 buildings and construction accounted for 37% of global carbon dioxide emissions and building materials alone accounted for 10%. Sustainable building materials are an important aspect of construction and retrofit projects which aim to reach net-zero. They form part of a solution to the way we approach our buildings within the wider issues of carbon dioxide emissions from building materials, construction, and energy use in our buildings.

Sustainability has different definitions and ways to measure it, but generally, focuses on reducing negative impacts on the wider environment to preserve it for future generations. For buildings, sustainability means making them more energy efficient, decarbonised and reducing operational energy use including heating and hot water. This can be achieved by improving building constructions, the building fabric, with thermal performance and airtightness, using alternative heating sources such as heat pumps and the application of renewable technologies such as solar photovoltaic panels. Additionally, the impact of materials used in new construction and retrofit projects can also be considered.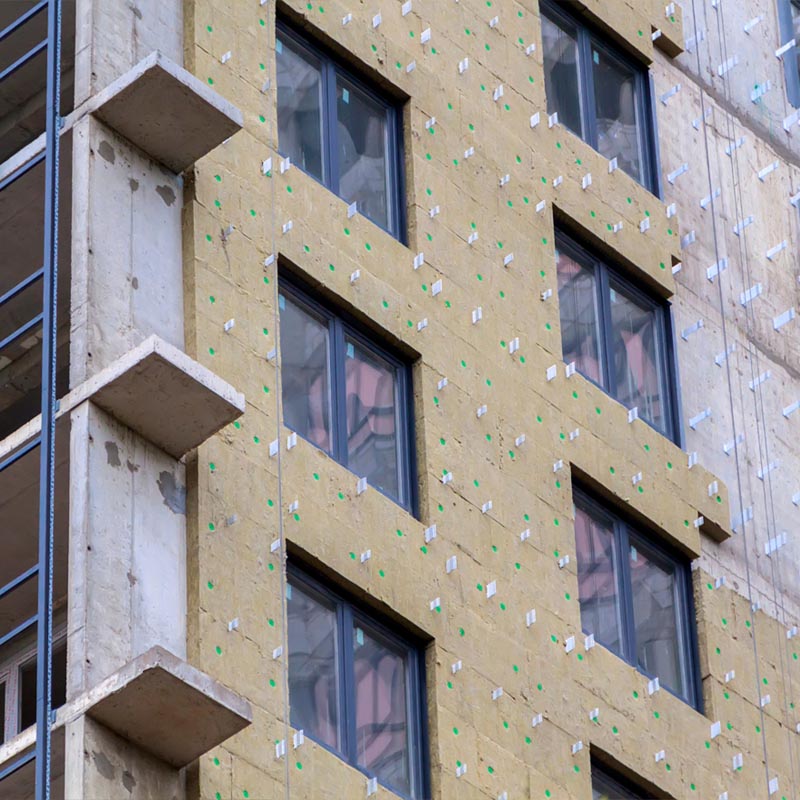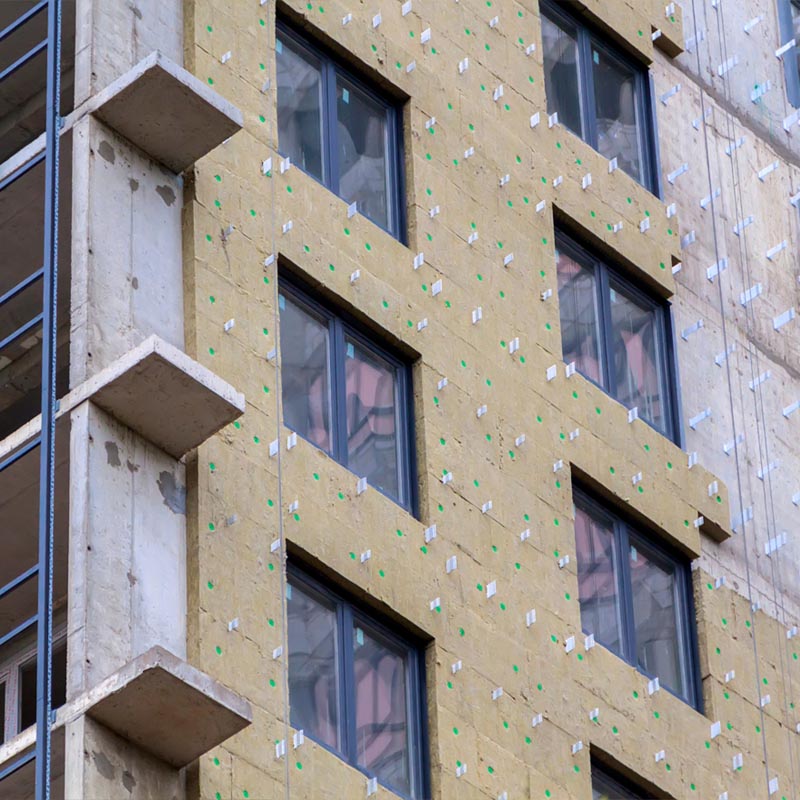 Sustainable building materials involve going beyond operational efficiency of buildings and can be considered in two separate ways. Firstly, the environmental credentials of the materials themselves, determined by what it is, where it came from, and how it is manufactured, for example recycled materials can have a lower impact than mining and processing of virgin material. The second angle is the performance of a material within a building as potential energy savings from a building may be many times greater than the emissions associated with producing that material in the first place. Selecting the most appropriate materials for an improvement measure as part of PAS 2025 retrofit standards will ensure best performance of the building and can avoid premature replacement.

Sustainably sourced, natural materials such as wood, bamboo and hemp usually require less energy to produce than other building materials. They allow carbon to be captured during growth and then locked away within the construction. This can offset more carbon intensive materials and reduce the use of toxic chemicals. Even if the material is not bio-based, it could be made from recycled sources which reduces the need for new materials and avoids unnecessary waste.

All building materials have carbon emissions correlated with each stage of their lifecycle. As whole-lifecycle approaches to measuring carbon emissions are adopted across the industry, more consideration will be given to emissions from extraction, processing, and transport through to operation, maintenance, and eventual disposal. Circular models for building materials involves reprocessing or recycling to extend their useful life and cut emissions usually associated with construction waste in linear models which end in landfill disposal.
When undertaking a construction or retrofit project, operational efficiency is central to keeping running costs low and to minimise carbon emissions. With developments in natural and recycled building materials continuing to provide new and exciting material options with less waste and potential for reuse. The next step is to always consider the sustainability of our building materials themselves for further decarbonisation and to limit the impact construction has at all stages of a building's lifecycle from design to demolition.
Written by our Mechanical & Electrical Design Expert Matthew Woodward
To find out more about Matthew visit his profile here