What is a Heat Pump?
A heat pump transfers heat energy from a heat source to a heat sink using something called a 'refrigerant'. This refrigerant absorbs and releases heat energy, either heating or cooling a space down, using a small amount of electrical power to accomplish this.
A heat pump is typically made up of 4 components:
Evaporator (refrigerent is evaporated, absorbing heat)
Compressor (refrigerant is compressed, raising it's temperature and pressure)
Condenser (refrigerant is condensed, releasing heat)
Expansion Valve (refrigerant is expanded, lowering it's temeperature and pressure)
Different Types of Heat Pump:
Water to Water (Water Source): Heat from a water source (Lake, River, etc.) is transferred to hot water via radiators or underfloor heating.
Ground to Water (Ground Source): Heat from underneath the ground is transferred to hot water via radiators or underfloor heating.
Air to Water (Air Source): Heat from outside air is transferred to hot water via radiators or underfloor heating.
Air to Air (Air Source): Heat from outside air is transferred to hot air via air handling devices (like the Air Conditioning (A/C) units you see in buildings on holiday).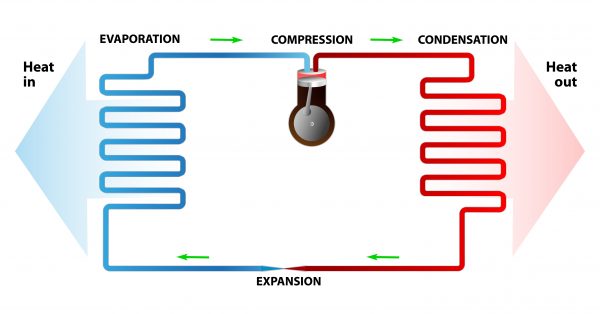 Air conditioners and freezers are familiar examples of heat pumps. The term heat pump typically applies to devices used to provide space heating, whereas an air conditioner typically applies to devices used to provide space cooling.
Some heat pumps are reversible which means they can provide both space heating and space cooling. This is done using a fifth component, a reversing valve, which reverses the flow of refrigerant.
Key Differences between a Heat Pump and a Gas Boiler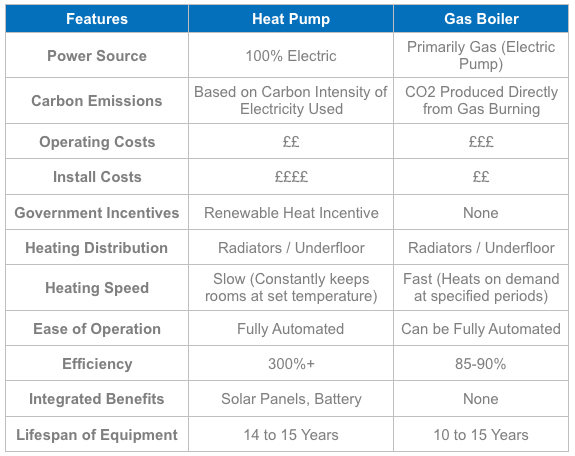 How is a Heat Pump different to a Gas boiler?
Heat pumps and boilers perform the same task, heating our homes and providing hot water, however they operate slightly differently:
A heat pump does not provide hot water instantaneously like a combination (or 'combi') boiler, instead it heats water within a hot water cylinder. By storing hot water, you cannot only run multiple showers or taps at the same time, but you can make use of cheaper electricity tariffs to 'recharge' your hot water cylinder for reduced cost.

Heat pumps move, or pump, heat from one place to another using electricity, whereas boilers generate heat through the combustion of fuel that is piped to your home or stored in tanks. Gas, LPG and Oil cannot be produced at home, but electricity can. By partnering a heat pump with technologies such as solar panels, the running costs of the heat pump can be reduced.
Air Source Heat Pump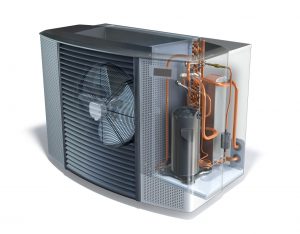 Gas Boiler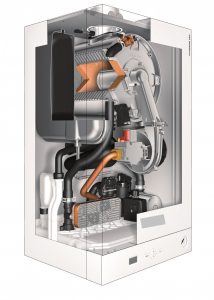 How Much does a Heat Pump Cost to Run?
Like any heating system, the operating costs depend on what you are heating, for how long and the price of fuel.
The Energy Efficiency of your home can have a huge effect on how much energy you require to heat the building. An Energy Performance Certificate (EPC) for your home will give you an indication of the efficiency and heating requirement.

If we take a typical 3-bedroom semi-detached house built in the 1970's, with reasonable efficiency measures (EPC C or D) and a family of 4 living there, we could expect heating costs (correct as of July 2023) to be the following:

How Much does a Heat Pump Cost to Install?
Heat pumps can be expensive to install however the install costs are reduced by the following:
Boiler Upgrade Scheme (BUS): This government backed scheme will reduce the upfront cost of your heat pump installation by up to to £6,000. For more information, please click here.
Operating Savings & Lifespan: Heat Pumps run at a lower operating cost than most boiler types and have a longer service life, saving money.
Increased Property Value: The environmental benefits of heat pumps are now well known to home buyers and consequently, homes with heat pumps fitted demand a premium on the property market.
Future Proofed: As the UK works towards meeting the 2050 Net Zero target, stricter limits on fossil fuel use for heating are likely to come about. By investing before these limits are applied, you may avoid the spikes in demand as more people look to make the switch, which could save you money in the long run.
Install costs for a typical 3-bedroom semi-detached house built in the 1970's: